Gentoo
Gentoo Linux was initially created by Daniel Robbins as the Enoch Linux distribution: version 0.75, in December 1999. Its goal was to create a distribution without precompiled binaries that was tuned to the hardware and only included required programs.
Gentoo is a free community built operating system based on either Linux or FreeBSD that can be automatically optimized and customized for just about any application or need. Extreme configurability, performance and a top-notch user and developer community are all hallmarks of the Gentoo experience. Unlike other distros, Gentoo Linux has an advanced package management system called Portage. Portage is the heart of Gentoo, and performs many key functions. For one, Portage is the software distribution system for Gentoo.
Gentoo can become an ideal secure server, development workstation, professional desktop, gaming system, embedded solution or something else — whatever you need it to be. Because of its near-unlimited adaptability, Gentoo is called metadistribution. Gentoo is more than just the software it provides. It is a community built around a distribution which is driven by more than 300 developers and thousands of users. The distribution project provides the means for the users to enjoy Gentoo: documentation, infrastructure (mailinglists, site, forums …), release engineering, software porting, quality assurance, security followup, hardening and more.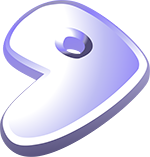 Gentoo 201703 (KDE Plasma)
Desktop Installed: KDE Plasma
Username: osboxes
Password: osboxes.org
Root Account Password: osboxes.org
VB Guest Additions & VMware Tools: Not Installed
VMware Compatibility: Version 10+
Gentoo 201703 (CLI Minimal)
Desktop Installed: NO (Only CLI)
Username: osboxes
Password: osboxes.org
Root Account Password: osboxes.org
VB Guest Additions & VMware Tools: Not Installed
VMware Compatibility: Version 10+