Linux Mint Debian Edition (LMDE)
Linux Mint Debian Edition (LMDE) is a semi-rolling distribution based on Debian Testing. The purpose of LMDE is to look identical to the main edition and to provide the same functionality while using Debian as a base. LMDE is compatible with repositories designed for Debian Testing. You don't need to ever re-install the system. New versions of software and updates are continuously brought to you. It's faster and more responsive than Ubuntu-based editions. LMDE requires a deeper knowledge and experience with Linux, dpkg and APT. Debian is a less user-friendly/desktop-ready base than Ubuntu.
Linux Mint distribution is based on Ubuntu, it offers more complete out-of-the-box experience by including useful stuff like browser media codecs, DVD playback, plugins for browser, Java and other components. The purpose of Linux Mint is to produce a modern, elegant and comfortable operating system which is both powerful and easy to use. It's both free of cost and open source, it provides about 30,000 packages and one of the best software managers.
It's safe and reliable. Thanks to a conservative approach to software updates, a unique Update Manager and the robustness of its Linux architecture, Linux Mint requires very little maintenance (no regressions, no antivirus, no anti-spyware…etc).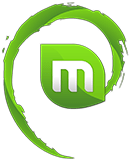 LMDE 2 Betsy "Final"
Cinnamon Version
VirtualBox (VDI) 32bit Download Size: 1.3GB
SHA256: AE0A57270C253ED5B78B90470C207BD767D0D2F2F9675E99A821D80F0449EF45
VirtualBox (VDI) 64bit Download Size: 1.3GB
SHA256: 5D636D8F889C4AA0853502F1FE2B4C0EACFA20A235DEAE91168A1FDF9AAC14F8
Mate Version
VirtualBox (VDI) 32bit Download Size: 1.3GB
SHA256: 87E252D47CB579F8315C031210C7FAA0A21883DEC99FCDF75A49A97713F2A593
VirtualBox (VDI) 64bit Download Size: 1.3GB
SHA256: 0AADFC97B0951E34E96961B55C5A2F21B1789FC7A66020A61EEAECAD98AAA86E
Cinnamon Version
VMware (VMDK) 32bit Download Size: 1.3GB
SHA256: 74AC371DD4ABE6AF90377C3CEC8A6DAD034314E11D0EA1C747BDFD84CED4A17F
VMware (VMDK) 64bit Download Size: 1.3GB
SHA256: 1906C53FEAF71D0BAEB067ECCB3C0D2B0852C63742287CAD8A1128CA3636325A
Mate Version
VMware (VMDK) 32bit Download Size: 1.3GB
SHA256: AE80D128B47841933E6586E913D0C9BE596BE385AB6D3A9E7AE8C0C9BCEE6F37
VMware (VMDK) 64bit Download Size: 1.3GB
SHA256: 109382A749DE27E8C238BDF31442768D938895CBDB21C73E5854779C8BE6E5A9
Username: osboxes
Password: osboxes.org
VB Guest Additions & VMware Tools: Not Installed
VMware Compatibility: Version 12+