Manjaro Linux
Manjaro is a user-friendly GNU/Linux distribution based on the independently developed Arch Linux. Within the Linux community, Arch itself is renowned for being an exceptionally fast, powerful and lightweight distribution that provides access to the very latest cutting-edge software.
However, Arch is also traditionally aimed at more experienced or technically-minded users. As such, it is generally considered to be beyond the reach of many, especially those who lack the technical expertise (or persistence) required to use it. Developed in Austria, France, and Germany, Manjaro aims to provide all of the benefits of Arch Linux combined with a focus on user-friendliness and accessibility. Available in both 32- and 64-bit versions, Manjaro is suitable for newcomers as well as experienced Linux users.
Features:
Manjaro shares many of the same features as Arch, including:
Speed, power, and efficiency
Access to the very latest cutting- and bleeding-edge software
A "rolling release" development model that provides the most up-to-date system possible without the need to regularly install a new operating system release
Access to the Arch User Repositories
The versatility to be shaped and moulded in every respect to suit personal taste and preference.
However, Manjaro boasts a few extra features of its own, including:
A simplified, user-friendly installation process
Automatic detection of your computer's hardware (e.g. graphics cards)
Automatic installation of the necessary software (e.g. graphics drivers) for your system
Dedicated software repositories that deliver fully tested and stable software packages
Support for the easy installation and use of multiple kernels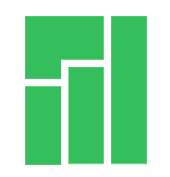 Manjaro 17.0.2 (Xfce)
Username: osboxes
Password: osboxes.org
Root Account Password: osboxes.org
VB Guest Additions & VMware Tools: Not Installed
VMware Compatibility: Version 10+
Manjaro 15.09
Xfce Version
VirtualBox (VDI) 32bit Download Size: 1.0GB
MD5: 4948f553c6e01a60810a6dec5004a7ca
VirtualBox (VDI) 64bit Download Size: 1.1GB
MD5: fa4eaa72a61dcb784b42ba51d93afd89
KDE Version
VirtualBox (VDI) 32bit Download Size: 1.4GB
MD5: b3eac065b2966307c6d11e4f56ea6bc2
VirtualBox (VDI) 64bit Download Size: 1.4GB
MD5: 145d0e4251aaaddc2b3fce6f48f49db2
Cinnamon Version
VirtualBox (VDI) 32bit Download Size: 1.0GB
MD5: c773999c2a6d66a936486b3581f5d609
VirtualBox (VDI) 64bit Download Size: 1.0GB
MD5: 86a95dffa98df6ae204ef8f2ebe5261c
Xfce Version
VMware (VMDK) 32bit Download Size: 1.0GB
MD5: 8b5dee2163ff6d5eae55de33fc7f9ce3
VMware (VMDK) 64bit Download Size: 1.1GB
MD5: cc8993745b285480427f06f84fb347bc
KDE Version
VMware (VMDK) 32bit Download Size: 1.4GB
MD5: dc2a2e92fab52cf9e31956bb59e2faa4
VMware (VMDK) 64bit Download Size: 1.4GB
MD5: 15d9acb1fda93d2047cc3925940e0b8b
Cinnamon Version
VMware (VMDK) 32bit Download Size: 1.0GB
MD5: 7ec7caf681752d57adcf3d14b2f43339
VMware (VMDK) 64bit Download Size: 1.0GB
MD5: 430e2858385bd2fba3eaf13d5c03c195
Username: osboxes
Password: osboxes.org
Root Account Password: osboxes.org
VB Guest Additions & VMware Tools: Not Installed
VMware Compatibility: Version 12+