Ubuntu Mate
Ubuntu MATE is a Linux distribution based on Ubuntu, its primary goal to bring simplicity and elegance of the Ubuntu OS through tradional desktop environment – the Mate desktop. It is a stable, easy-to-use operating system with a configurable desktop environment. Ideal for those who want the most out of their desktops, laptops and netbooks and prefer a traditional desktop metaphor. With modest hardware requirements it is suitable for modern workstations and older hardware alike.
The MATE Desktop is one such implementation of a desktop environment and includes a file manager which can connect you to your local and networked files, a text editor, calculator, archive manager, image viewer, document viewer, system monitor and terminal. All of which are highly customisable and managed via a control centre.
The MATE Desktop has a rich history and is the continuation of the GNOME2 desktop, which was the default desktop environment on many Linux and Unix operating systems for over a decade. This means that MATE Desktop is tried, tested and very reliable.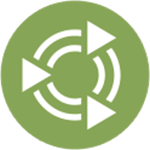 Ubuntu Mate 17.04 Zesty
Username: osboxes
Password: osboxes.org
VB Guest Additions & VMware Tools: Not Installed
VMware Compatibility: Version 10+
Ubuntu Mate 16.04.2 Xenial
Username: osboxes
Password: osboxes.org
VB Guest Additions & VMware Tools: Not Installed
VMware Compatibility: Version 10+
Ubuntu Mate 14.04.2 Trusty
Username: osboxes
Password: osboxes.org
VB Guest Additions & VMware Tools: Not Installed
VMware Compatibility: Version 12+